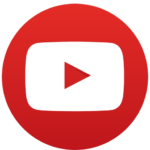 As a video production service that specializes in creating BUSINESS ADS, we offer a powerful tool for businesses looking to promote their products, services, and brands. Our team of creative professionals works closely with our clients to develop engaging video ads that capture the attention of their target audience.
With our expertise in video production, we can help businesses stand out in a crowded marketplace and generate leads, increase brand awareness, and drive sales. Our video ads are designed to tell a compelling story, showcase the unique features of the product or service, and convey the brand messaging in a memorable way.
Our video production service includes everything from concept development to post-production, ensuring that our clients receive a high-quality finished product that meets their specific needs. We work with the latest video production equipment and techniques to create videos that are visually stunning and engaging.
If you're looking to take your business advertising to the next level, we invite you to explore our BUSINESS ADS service and see how we can help you achieve your marketing goals. Contact us today to learn more.