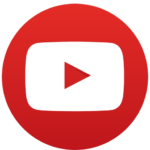 Welcome to Xpertsfacility.com!
These terms and conditions outline the rules and regulations for the use of Xpertsfacility.com's Website, located at www.Xpertsfacility.com.
By accessing this website we assume you accept these terms and conditions. Do not continue to use Xpertsfacility.com if you do not agree to take all of the terms and conditions stated on this page.
The following terminology applies to these Terms and Conditions, Privacy Statement and Disclaimer Notice and all Agreements: "Client", "You" and "Your" refers to you, the person log on this website and compliant to the Company's terms and conditions. "The Company", "Ourselves", "We", "Our" and "Us", refers to our Company. "Party", "Parties", or "Us", refers to both the Client and ourselves. All terms refer to the offer, acceptance, and consideration of payment necessary to undertake the process of our assistance to the Client in the most appropriate manner for the express purpose of meeting the Client's needs in respect of the provision of the Company's stated services, in accordance with and subject to, prevailing law of Netherlands. Any use of the above terminology or other words in the singular, plural, capitalization, and/or he/she or they, are taken as interchangeable and therefore as referring to same.
Cookies
We employ the use of cookies. By accessing Xpertsfacility.com, you agreed to use cookies in agreement with Xpertsfacility.com's Privacy Policy.
Most interactive websites use cookies to let us retrieve the user's details for each visit. Cookies are used by our website to enable the functionality of certain areas to make it easier for people visiting our website. Some of our affiliate/advertising partners may also use cookies.
License
Unless otherwise stated, Xpertsfacility.com and/or its licensors own the intellectual property rights for all material on Xpertsfacility.com. All intellectual property rights are reserved. You may access this from Xpertsfacility.com for your own personal use subjected to restrictions set in these terms and conditions.
You must not:
Republish material from Xpertsfacility.com
Sell, rent or sub-license material from Xpertsfacility.com
Reproduce, duplicate or copy material from Xpertsfacility.com
Redistribute content from Xpertsfacility.com
This Agreement shall begin on the date hereof.
Parts of this website offer an opportunity for users to post and exchange opinions and information in certain areas of the website. Xpertsfacility.com does not filter, edit, publish or review Comments prior to their presence on the website. Comments do not reflect the views and opinions of Xpertsfacility.com, its agents, and/or affiliates. Comments reflect the views and opinions of the person who posts their views and opinions. To the extent permitted by applicable laws, Xpertsfacility.com shall not be liable for the Comments or for any liability, damages, or expenses caused and/or suffered as a result of any use of and/or posting of and/or appearance of the Comments on this website.
Xpertsfacility.com reserves the right to monitor all Comments and to remove any Comments which can be considered inappropriate, offensive, or causes breach of these Terms and Conditions.
You warrant and represent that:
You are entitled to post the Comments on our website and have all necessary licenses and consents to do so;
The Comments do not invade any intellectual property right, including without limitation copyright, patent or trademark of any third party;
The Comments do not contain any defamatory, libelous, offensive, indecent or otherwise unlawful material which is an invasion of privacy
The Comments will not be used to solicit or promote business or custom or present commercial activities or unlawful activity.
You hereby grant Xpertsfacility.com a non-exclusive license to use, reproduce, edit and authorize others to use, reproduce and edit any of your Comments in any and all forms, formats, or media.
Video Editing Services
Xpertsfacility.com provides video editing services aiming to make the best out of the Content the Clients supply.

By employing our services, you are agreeing to these Terms. These are legal and binding.
Definitions
The Service
Xpertsfacility.com ("Service") is a video editing platform that includes video planning, editing, and animation.
The Website
The website or www.Xpertsfacility.com will contain the functionalities you need to use our service.
We or Us
The service and website are owned, ran and managed by Xpertsfacility Media SRL and Safe Margins Media SRL, limited liability corporations registered in Bucharest, Romania ("Xpertsfacility.com" "we," or "us").
You
You or "Client", is a customer of the Service or represents an individual or group considered to be a customer of the Service.
Content
Through the Service, the Client is required to provide video footage, other materials, and content (these particulars are referred to collectively as "Content") to Xpertsfacility.com.
Intellectual Property Rights
This refers to all current patent rights, mask work rights, rights of publicity, copyright rights, moral rights, trade dress, and service mark rights, trademark, trade secret rights, goodwill, and other intellectual property, as well as those that are to exist in the future, and all applications of the said rights and registrations, extensions and renewals thereof, under the laws of the territory, country, and state, or other jurisdiction.
Using the Service
Through the Service, a Client will provide Content to Xpertsfacility.com.

Content
Regarding Content, you assert, represent, and certify it and our use thereof as intended in this agreement. The Service does not intend to violate any laws or third-party rights.

As a Client, you agree not to post Content that: (i)could potentially cause damage or loss to any individual or property; (ii) could possibly create loss, harm, emotional distress, physical or mental injury, disability, disfigurement, physical or mental illness or death to yourself, to another or to any animal; (iii)comprises any content or information that we believe to be harmful, unlawful, defamatory, abusive, racially or ethnically abusive, infringing, invasive of publicity rights or personal privacy, libelous, harassing, profane, threatening, humiliating to other people publicly or otherwise, or otherwise offensive; (iv) pursues to injure in any way or exploit children by subjecting them to content that is inappropriate; (v) consists of any content or information that is criminal (inclusive of, with no limitations, the disclosure and distribution of insider information of another party's trade secrets under securities laws); (vi) could possibly represent or further tort or a crime; (vii) has content or information that you know and believe to be incorrect or outdated. (viii) comprises of any content or information that you are not permitted to give under any fiduciary or contractual relationships or the law;

You agree to post Content that does not infringe on third-party rights of any kind, including and not limited to rights to privacy and Intellectual Property Rights.

Make known that you are the owner of a piece of musical composition's copyright rights, inclusive of and not limited to the mechanical, sound recording rights, and performance, with respect to all aspects of the musical work (including lyrics) and sound recording included in the said Content.

We reserve the right, although we are not obliged, to solely determine whether or not to reject and/or delete any Content that we believe infringes on these stipulations.

As a Client, you alone are accountable for the Content you post (whether or not they belong to you), and you are liable for the penalties and costs of uploading and/or publishing the materials.

Project
A Client must either approve or decline a current project when the final result is presented. The client is in charge of viewing, reviewing, commenting, and approving the video project worked on by Xpertsfacility.com.
Should the Client not communicate with Xpertsfacility.com for more than 10 (ten days), we may opt to terminate the project. The media files a client wants to get edited must be uploaded as a complete package. Once the client confirms the uploaded files the project will start. If more files will be uploaded later in the project then extra charges will apply.

Revisions
A client is permitted to request two revisions which are included in the package price. Further revisions will be charged.
If a client is dissatisfied with any result during the editing process, requests for changes should be articulated within (5) calendar days after the delivery of the last version of the result. During the revision process, Xpertsfacility.com reserves the right to ask the client to make the full payment for the project before any other revisions can take place.

If a client is not completely satisfied with the production and result after (30) thirty calendar days after the beginning of the project Xpertsfacility.com may opt to terminate the project.

Fees and Billing
Should you decide to utilize paid features of our Service, you are aware that we add new products or services for extra charges, or adjust fees for current services.

The client is asked to pay 100% of the project at the start of any project or whenever a service is requested.

A third-party payment processor is used to process all payments that go through the Service. We are not liable for any security or privacy breaches by the said processor.

All charges you incur through the utilization of your debit or credit card, or other payment methods are reflective of the prices in effect during the time said charges were incurred.

Warranties
Devoid of restricting the foregoing, Xpertsfacility.com, as well as its licensors and subsidiaries, do not guarantee that the content given is truthful, complete, correct, or updated; that the video editing service provided will meet your standards; that the service will always be available at any specified time or place, continuous or protected; that any flaws or mistakes will be amended.

You alone are responsible for any destruction to your computer system or data loss that results from the usage of the service or from downloads that contain viruses and the like.

Service is rendered on either an "as is" or "as available" basis.

As allowed by the full extent of applicable law, provided service will not have any attached guarantees or warranties, inclusive of but not limited to fitness for a specified purpose, non-infringement, or implied warranties of merchantability.

Scope of Liabilities
As allowed by the full extent of applicable law, under no circumstances will we, our agents, employees, affiliates, directors, suppliers, or licensors be responsible and liable for any punitive, direct and indirect, special incidental, exemplary or consequential damages, inclusive of but not limited to damages incurred from profit loss, use, goodwill, data or other intangible losses which arise from the utilization of or inability of usage of this service.

In no event shall we be accountable for any damages, injuries, or losses which arise from tampering, hacking, or other unauthorized access or utilization of the service from your account, or misuse of your personal details contained therein.
As allowed by the full extent of applicable law, we assume no responsibility or liability for any and all (i) damage to property or personal injury which result from the use and access of the service; (ii) flaws, mistakes, inaccuracies or errors in your content; (iii) Trojan horses, viruses or the like which may be transferred to or through Xpertsfacility.com by third-party entities; (iv) unsanctioned access to our secured servers as well as all the personal data that are contained in them; (v)cessations and interruptions of transmissions being done through the service; (vi) user content that contains illegal, criminal, defamatory or offensive acts or statements made by third parties, and/or (vii) oversights or mistakes in your content, or losses or damages acquired arising from any content posted, transferred, emailed or in any way made available through the service.
The foregoing limitation will be applied to the full extent allowable by law in the pertinent jurisdiction.
Take note that some states do not permit the omission of implied warranties, incidental or consequential damages, so the limitations mentioned above may not be applicable to you.

Any exclusion, limitation of liability, or disclaimer noted in this agreement will not relate to the extent forbidden by applicable law.

Laws Governing Our Service
Xpertsfacility.com is solely geographically based in Romania and the Service will be seen as passive, not able to result to specific or general personal authority over Xpertsfacility.com in jurisdictions other than Romania.

This contract shall be ruled by the internal substantive laws of Bucharest, Romania, without deference to its conflict of legal doctrines.
Hyperlinking to our Content
The following organizations may link to our Website without prior written approval:
Government agencies;
Search engines;
News organizations;
Online directory distributors may link to our Website in the same manner as they hyperlink to the Websites of other listed businesses; and
System wide Accredited Businesses except soliciting non-profit organizations, charity shopping malls, and charity fundraising groups which may not hyperlink to our Web site.
These organizations may link to our home page, to publications or to other Website information so long as the link: (a) is not in any way deceptive; (b) does not falsely imply sponsorship, endorsement or approval of the linking party and its products and/or services; and (c) fits within the context of the linking party's site.
We may consider and approve other link requests from the following types of organizations:
commonly-known consumer and/or business information sources;
dot.com community sites;
associations or other groups representing charities;
online directory distributors;
internet portals;
accounting, law and consulting firms; and
educational institutions and trade associations.
We will approve link requests from these organizations if we decide that: (a) the link would not make us look unfavorably to ourselves or to our accredited businesses; (b) the organization does not have any negative records with us; (c) the benefit to us from the visibility of the hyperlink compensates the absence of Xpertsfacility.com, and (d) the link is in the context of general resource information.
These organizations may link to our home page so long as the link: (a) is not in any way deceptive; (b) does not falsely imply sponsorship, endorsement, or approval of the linking party and its products or services; and (c) fits within the context of the linking party's site.
If you are one of the organizations listed in paragraph 2 above and are interested in linking to our website, you must inform us by sending an e-mail to Xpertsfacility.com. Please include your name, your organization name, contact information as well as the URL of your site, a list of any URLs from which you intend to link to our Website, and a list of the URLs on our site to which you would like to link. Wait 2-3 weeks for a response.
Approved organizations may hyperlink to our Website as follows:
By use of our corporate name; or
By use of the uniform resource locator being linked to; or
By use of any other description of our Website being linked to that makes sense within the context and format of content on the linking party's site.
No use of Xpertsfacility.com's logo or other artwork will be allowed for linking absent a trademark license agreement.
iFrames
Without prior approval and written permission, you may not create frames around our Webpages that alter in any way the visual presentation or appearance of our Website.
Content Liability
We shall not be held responsible for any content that appears on your Website. You agree to protect and defend us against all claims that are rising on your Website. No link(s) should appear on any Website that may be interpreted as libelous, obscene, or criminal, or which infringes, otherwise violates, or advocates the infringement or other violation of, any third party rights.
Your Privacy
Please read Privacy Policy
Reservation of Rights
We reserve the right to request that you remove all links or any particular link to our Website. You approve to immediately remove all links to our Website upon request. We also reserve the right to amend these terms and conditions and its linking policy at any time. By continuously linking to our Website, you agree to be bound to and follow these linking terms and conditions.
Removal of links from our website
If you find any link on our Website that is offensive for any reason, you are free to contact and inform us at any moment. We will consider requests to remove links but we are not obligated to or so or to respond to you directly.
We do not ensure that the information on this website is correct, we do not warrant its completeness or accuracy; nor do we promise to ensure that the website remains available or that the material on the website is kept up to date.
Disclaimer
To the maximum extent permitted by applicable law, we exclude all representations, warranties, and conditions relating to our website and the use of this website. Nothing in this disclaimer will:
limit or exclude our or your liability for death or personal injury;
limit or exclude our or your liability for fraud or fraudulent misrepresentation;
limit any of our or your liabilities in any way that is not permitted under applicable law; or
exclude any of our or your liabilities that may not be excluded under applicable law.
The limitations and prohibitions of liability set in this Section and elsewhere in this disclaimer: (a) are subject to the preceding paragraph; and (b) govern all liabilities arising under the disclaimer, including liabilities arising in contract, in tort, and for breach of statutory duty.
As long as the website and the information and services on the website are provided free of charge, we will not be liable for any loss or damage of any nature.

INTRODUCTION
The new OptimizePress Builder combines simplicity of a visual editing interface, with the power of supercharged marketing integrations to power your campaigns
2. DATA COLLECTED
DATA STORAGE LOCATION
We are Cyprus based company and operate web servers hosted in Germany. Our hosting provider Hetzner Online GmbH adheres to the EU/US "Privacy Shield", ensuring that your data is securely stored and GDPR compliant. For more information on Hetzner Online GmbH privacy policy, please see here: Hetzner Data Privacy Policy.
REGISTRATION DATA
If you register on our website, we store your chosen username and your email address and any additional personal information added to your user profile. You can see, edit, or delete your personal information at any time (except changing your username). Website administrators can also see and edit this information.
PURCHASE DATA
To receive product support, you have to have one or more Envato/ThemeREX purchase codes on our website. These purchase codes will be stored together with support expiration dates and your user data. This is required for us to provide you with downloads, product support and other customer services.
SUPPORT DATA
If you have registered on our website and have a valid support account, you can submit support tickets for assistance. Support form submissions are sent to our third party Ticksy ticketing system. Only the data you explicitly provided is sent, and you are asked for consent, each time you want to create a new support ticket. Ticksy adheres to the EU/US "Privacy Shield" and you can see their privacy policy here: Ticksy Privacy Policy.
COMMENTS
When you leave comments on the website we collect the data shown in the comments form, and also the IP address and browser user agent string to help spam detection.
CONTACT FORM
Information submitted through the contact form on our site is sent to our company email, hosted by Zoho. Zoho adheres to the EU/US "Privacy Shield" policy and you can find more information about this here: Zoho Privacy Policy.
These submissions are only kept for customer service purposes they are never used for marketing purposes or shared with third parties.
GOOGLE ANALYTICS
We use Google Analytics on our site for anonymous reporting of site usage. So, no personalized data is stored. If you would like to opt-out of Google Analytics monitoring your behavior on our website please use this link: Google Analytics Opt-out.
CASES FOR USING THE PERSONAL DATA
We use your personal information in the following cases:
Verification/identification of the user during website usage;
Providing Technical Assistance;
Sending updates to our users with important information to inform about news/changes;
Checking the accounts' activity in order to prevent fraudulent transactions and ensure the security
over our customers' personal information;
Customize the website to make your experience more personal and engaging;
Guarantee overall performance and administrative functions run smoothly.
3. EMBEDDED CONTENT
Pages on this site may include embedded content, like YouTube videos, for example. Embedded content from other websites behaves in the exact same way as if you visited the other website.
These websites may collect data about you, use cookies, embed additional third-party tracking, and monitor your interaction with that embedded content, including tracking your interaction with the embedded content if you have an account and are logged-in to that website. Below you can find a list of the services we use:
FACEBOOK
The Facebook page plugin is used to display our Facebook timeline on our site. Facebook has its own cookie and privacy policies over which we have no control. There is no installation of cookies from Facebook and your IP is not sent to a Facebook server until you consent to it. See their privacy policy here: Facebook Privacy Policy .
TWITTER
We use the Twitter API to display our tweets timeline on our site. Twitter has its own cookie and privacy policies over which we have no control. Your IP is not sent to a Twitter server until you consent to it. See their privacy policy here: Twitter Privacy Policy .
YOUTUBE
We use YouTube videos embedded on our site. YouTube has its own cookie and privacy policies over which we have no control. There is no installation of cookies from YouTube and your IP is not sent to a YouTube server until you consent to it. See their privacy policy here: YouTube Privacy Policy.
CONSENT CHOICE
We provide you with the choice to accept this or not, we prompt consent boxes for all embedded content, and no data is transferred before you consented to it.
The checkboxes below show you all embeds you have consented to so far. You can opt-out any time by un-checking them and clicking the update button.
YouTube
Facebook
Twitter
4. COOKIES
This site uses cookies – small text files that are placed on your machine to help the site provide a better user experience. In general, cookies are used to retain user preferences, store information for things like shopping carts, and provide anonymised tracking data to third party applications like Google Analytics. Cookies generally exist to make your browsing experience better. However, you may prefer to disable cookies on this site and on others. The most effective way to do this is to disable cookies in your browser. We suggest consulting the help section of your browser.
5. WHO HAS ACCESS TO YOUR DATA
If you are not a registered client for our site, there is no personal information we can retain or view regarding yourself.
If you are a client with a registered account, your personal information can be accessed by:
Our system administrators.
Our supporters when they (in order to provide support) need to get the information about the client accounts and access.
6. THIRD PARTY ACCESS TO YOUR DATA
We don't share your data with third-parties in a way as to reveal any of your personal information like email, name, etc. The only exceptions to that rule are for partners we have to share limited data with in order to provide the services you expect from us. Please see below:
ENVATO PTY LTD
For the purpose of validating and getting your purchase information regarding licenses for the Avada theme, we send your provided tokens and purchase keys to Envato Pty Ltd and use the response from their API to register your validated support data. See the Envato privacy policy here: Envato Privacy Policy.
ICKSY
Ticksy provides the support ticketing platform we use to handle support requests. The data they receive is limited to the data you explicitly provide and consent to being set when you create a support ticket. Ticksy adheres to the EU/US "Privacy Shield" and you can see their privacy policy here: Ticksy Privacy Policy.
7. HOW LONG WE RETAIN YOUR DATA
When you submit a support ticket or a comment, its metadata is retained until (if) you tell us to remove it. We use this data so that we can recognize you and approve your comments automatically instead of holding them for moderation.
If you register on our website, we also store the personal information you provide in your user profile. You can see, edit, or delete your personal information at any time (except changing your username). Website administrators can also see and edit that information.
8. SECURITY MEASURES
We use the SSL/HTTPS protocol throughout our site. This encrypts our user communications with the servers so that personal identifiable information is not captured/hijacked by third parties without authorization.
In case of a data breach, system administrators will immediately take all needed steps to ensure system integrity, will contact affected users and will attempt to reset passwords if needed.
9. YOUR DATA RIGHTS
GENERAL RIGHTS
If you have a registered account on this website or have left comments, you can request an exported file of the personal data we retain, including any additional data you have provided to us.

You can also request that we erase any of the personal data we have stored. This does not include any data we are obliged to keep for administrative, legal, or security purposes. In short, we cannot erase data that is vital to you being an active customer (i.e. basic account information like an email address).
If you wish that all of your data is erased, we will no longer be able to offer any support or other product-related services to you.
GDPR RIGHTS
Your privacy is critically important to us. Going forward with the GDPR we aim to support the GDPR standard. ThemeREX permits residents of the European Union to use its Service. Therefore, it is the intent of ThemeREX to comply with the European General Data Protection Regulation. For more details please see here: EU GDPR Information Portal.
10. THIRD PARTY WEBSITES
ThemeREX may post links to third party websites on this website. These third party websites are not screened for privacy or security compliance by ThemeREX, and you release us from any liability for the conduct of these third party websites.
All social media sharing links, either displayed as text links or social media icons do not connect you to any of the associated third parties, unless you explicitly click on them.
Please be aware that this Privacy Policy, and any other policies in place, in addition to any amendments, does not create rights enforceable by third parties or require disclosure of any personal information relating to members of the Service or Site. ThemeREX bears no responsibility for the information collected or used by any advertiser or third party website. Please review the privacy policy and terms of service for each site you visit through third party links.
11. RELEASE OF YOUR DATA FOR LEGAL PURPOSES
At times it may become necessary or desirable to ThemeREX, for legal purposes, to release your information in response to a request from a government agency or a private litigant. You agree that we may disclose your information to a third party where we believe, in good faith, that it is desirable to do so for the purposes of a civil action, criminal investigation, or other legal matter. In the event that we receive a subpoena affecting your privacy, we may elect to notify you to give you an opportunity to file a motion to quash the subpoena, or we may attempt to quash it ourselves, but we are not obligated to do either. We may also proactively report you, and release your information to, third parties where we believe that it is prudent to do so for legal reasons, such as our belief that you have engaged in fraudulent activities. You release us from any damages that may arise from or relate to the release of your information to a request from law enforcement agencies or private litigants.
Any passing on of personal data for legal purposes will only be done in compliance with laws of the country you reside in.
12. AMENDMENTS
We may amend this Privacy Policy from time to time. When we amend this Privacy Policy, we will update this page accordingly and require you to accept the amendments in order to be permitted to continue using our services.