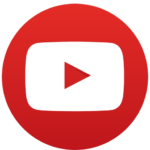 At XPERTSFACILITY LTD, we are committed to providing high-quality video production services that meet or exceed our customers' expectations. We understand that sometimes things may not go as planned, and we want to ensure that our customers are satisfied with our services.
Therefore, we offer a 100% money-back guarantee on our video production services. If you are not completely satisfied with the quality of our work, we will refund your payment in full.
To be eligible for a refund, please follow these simple steps:
Contact us within 48 hours of receiving your final video production product.
Provide specific details on why you are not satisfied with our services.
Allow us the opportunity to make things right. We may offer to revise the work or provide additional services to address your concerns.
If we are unable to resolve the issue to your satisfaction, we will issue a full refund of your payment within 7 business days.
Please note that this policy applies only to video production services provided by XPERTSFACILITY LTD. Any additional expenses incurred by the customer, such as third-party fees, are non-refundable.
We hope that our money-back policy gives our customers the confidence to try our services risk-free. We are committed to delivering exceptional video production services and ensuring customer satisfaction.