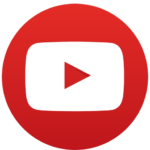 Interview videos are a great way to showcase the expertise and knowledge of a person or organization. As a video production service specializing in interview videos, we can help you create engaging and informative videos that feature interviews with experts, thought leaders, and key personnel within your organization.
Our interview video production service includes:
Pre-Production: We work closely with our clients to understand their goals and objectives, the message they want to convey, and the target audience. Based on this information, we develop a concept and script for the interview.

Production: Our team of experienced videographers will capture high-quality footage of the interviewee using state-of-the-art equipment and techniques. We also ensure that the interviewee is comfortable and at ease during the interview, which helps to elicit thoughtful and engaging responses.

Post-Production: Once the interview is complete, our team of editors will polish the footage, add any necessary visual or audio effects, and ensure that the video is engaging, informative, and on-message.
Interview videos are a versatile form of video content that can be used for a wide range of purposes, such as marketing, training, education, or thought leadership. By showcasing the knowledge and expertise of your organization or industry, interview videos can help you establish credibility and build trust with your audience. Contact us today to learn more about our interview video production service.