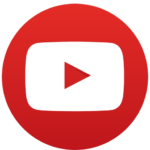 As a video production company, we specialize in creating high-quality marketing videos that effectively communicate your brand's message, showcase your products or services, and engage your target audience.
Our team of experienced video producers and editors work closely with you to understand your brand's unique story and messaging, and we use that understanding to create a compelling video that captures the essence of your brand. We take a strategic approach to video production, ensuring that your marketing video aligns with your overall marketing and business goals.
Our production process includes scriptwriting, storyboarding, casting, location scouting, filming, and editing. We work with you to ensure that every aspect of your marketing video is on-brand, from the visuals and music to the tone and messaging. We also ensure that your video is optimized for search engine visibility, so it can be easily found and shared by your target audience.
Our marketing videos are designed to be versatile and can be used across a range of marketing channels, including your website, social media platforms, email campaigns, and more. By leveraging the power of video marketing, you can engage your target audience, build brand awareness, and ultimately drive more leads and conversions for your business.
Whether you're looking to showcase a new product, introduce your brand to a new audience, or simply improve your overall marketing efforts, our marketing video production service can help you achieve your goals. Contact us today to learn more about how we can help you create high-quality marketing videos that drive results for your business.