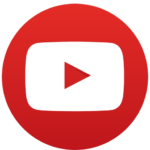 Inspiring Emotion Through Visual Storytelling
At Xpertfacility, our mission is to create powerful visual stories that inspire emotion and connect with audiences on a deep level. Through the use of cutting-edge video production techniques and a passion for storytelling, we strive to bring our clients' visions to life and help them achieve their goals.
We believe that every project we work on is an opportunity to create something truly special. Whether we're producing a corporate video, a commercial, or a short film, we approach each project with the same level of creativity, dedication, and attention to detail.
Our goal is to not only meet but exceed our clients' expectations, delivering high-quality videos that are both engaging and effective. We are committed to building long-lasting relationships with our clients, and we always go above and beyond to ensure their satisfaction.
Ultimately, our mission is to inspire emotion through visual storytelling, creating videos that leave a lasting impact and drive results for our clients.