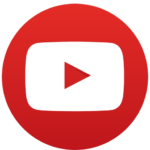 As a video production service specializing in podcast videos, we offer businesses and podcasters a unique way to increase their audience engagement and reach. Our team of video production professionals can take your audio podcast and turn it into a visually engaging video.
Our podcast video service includes the following steps:
Audio Editing: We begin by editing the audio of your podcast to ensure it's high-quality and free from any unwanted background noise or interruptions.

Visual Storytelling: Our team works on developing a visual storytelling concept that enhances the audio content and captures the essence of your podcast.

Video Production: We then produce the video by adding images, graphics, and animations that support and enhance the audio content, resulting in a visually compelling and engaging podcast video.

Post-Production: Once the video is produced, we add any finishing touches required, including color correction, audio enhancements, and other effects to ensure that the final product is polished and professional.
Our podcast video service is ideal for businesses and podcasters who want to increase their audience engagement and reach by leveraging the power of video. With our expertise in video production and storytelling, we can help you take your podcast to the next level and reach a wider audience. Contact us today to learn more.