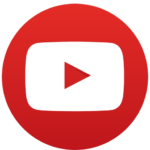 Wedding videos are audio-visual recordings of a couple's wedding day, capturing the highlights and emotions of the occasion. These videos are typically produced by professional videographers, who specialize in capturing and editing footage of the wedding ceremony, reception, and other events.
Wedding videos can be tailored to the couple's preferences and can vary in length and style. Some couples prefer a more cinematic approach, with music and special effects, while others prefer a more documentary-style video that captures the day as it unfolds. The videographer will work with the couple to understand their vision and create a video that reflects their unique style and personality.
The footage captured by the videographer typically includes moments such as the bride and groom getting ready, the wedding ceremony, speeches and toasts, the first dance, and other special moments throughout the day. The video may also include interviews with the couple and their guests, providing a personal touch and additional insight into the couple's story.
Wedding videos are a cherished keepsake that couples can watch for years to come, reliving the memories of their special day. They can also be shared with family and friends who were unable to attend the wedding, providing a way to include loved ones who may have been unable to be there in person.
Overall, wedding videos are a beautiful and meaningful way to capture the joy and love of a couple's wedding day, creating a lasting memory that can be treasured for a lifetime.