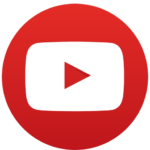 At our video production company, we specialize in creating high-quality YouTube cash cow/faceless videos that engage audiences and generate revenue.
Our team of experienced video producers and editors understands the importance of creating compelling content that captures the attention of your target audience. We work closely with our clients to develop a script that effectively communicates their message and showcases their products or services.
Our production process includes recording high-quality voice-over narration and selecting the most relevant and visually appealing footage or graphics to complement the script. We use advanced video editing techniques to create a polished and cohesive final product that effectively communicates our client's message.
We pride ourselves on our ability to deliver videos that not only look great but also perform well. Our videos are optimized for search engine visibility, so they can be easily found and shared by viewers on YouTube and other social media platforms.
Whether you're looking to generate revenue through YouTube monetization or establish your brand as a thought leader in your industry, our YouTube cash cow/faceless video production service can help you achieve your goals. Contact us today to learn more about how we can help you create high-quality video content for your YouTube channel.